Paul Wilson
FRICS FAAV FALA
Partner
paul.wilson@pwcsurveyors.co.uk
Expertise
Paul undertakes a wide range of professional instructions, but in particular:
Agricultural Landlord & Tenant Matters
Development Options, Contracts and Clawback Agreements
Expert Witness
Arbitrations and Tribunals
Valuation
Compulsory Purchase and Compensation
Independent Expert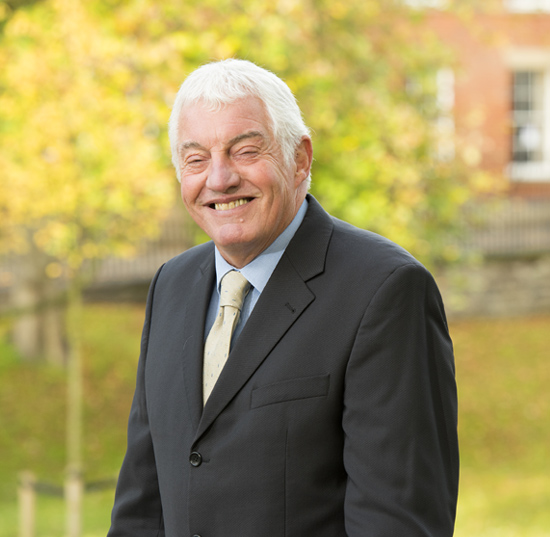 A little about me
Paul was born in Preston and educated at Preston Catholic College.  Paul's first job was in offices on Winckley Square and he worked in Preston until qualifying in 1971, after which he joined the District Valuers Office in Blackburn, before returning to private practice in Chorley then Bolton.  Paul's return home to the environs of  Winckley Square took place in 2007 when the Bolton and Preston offices merged in Ribblesdale Place. Paul was elected President of the Central Association of Agricultural Valuers in 2000 and is a Member of Arbrix.
Interests
Having spent all of his life in the sports hot bed of the North West and in particular, Lancashire, Paul could not fail to be interested in football and cricket following Preston North End, Manchester United and Croston Sports Clubs.  Paul played youth football in the Preston and District League and thereafter at various times in senior leagues before retiring from playing aged 42 years when he slowed down to a snail's pace.  Occasional cricket followed however, once Paul was unable to play, he did the next best thing, coaching and football management latterly at Croston Sports Club until about 2012.
Qualifications
1971 – Professional Associate of the Royal Institution of Chartered Surveyors
1973 – Fellow of the Central Association of Agricultural Valuers
1975 – Associate of the Incorporated Society of Valuers and Auctioneers
1981 – Fellow of the Royal Institution of Chartered Surveyors
1990 – Appointed to the Lord Chancellor's Panel of Arbitrators
2000 – Royal Institution of Chartered Surveyors Certification in Arbitration Practice
2011 – RICS Registered Valuer
2013 – Fellow of the Agricultural Law Association
2017 – RICS Rural Independent Expert